Podcast: Play in new window | Download (67.3MB)
Subscribe: Apple Podcasts | RSS
I made a top ten list for this week's podcast.  Here is the list and the networks they are shown on.  The channel will be dependent on where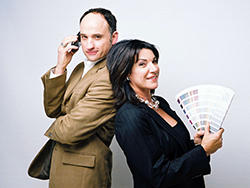 you live. The list is not in order of the best show on the top.
Suits – USA
Smash – NBC
Nashville – ABC
Dallas – TNT
Elementary – CBS
CBS NEWS Sunday Morning – CBS
Love it or List it – HGTV
Monday Mornings – TNT
Joan & Melissa – WE
Enlightened – HBO
We talked about each show and what you would like about it.  We tried to rate it with a 1-10 score.  All of them are worth trying if you never have.  Some might be on Hulu or the website for that show if you want to catch them from the beginning, which make it much better.  If you've seen any of these, let us know what your opinion is on them, we'd love to hear from you.
Kate