Podcast: Play in new window | Download (Duration: 43:30 — 40.7MB)
Subscribe: Apple Podcasts | RSS
Lots of topics in this podcast,  from the election to the Iphone 5.  I talk about a TV show called The New Normal, it is very good.  Also, Mark is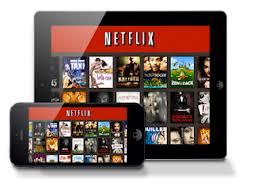 surprised that New Jersey won't be allowing people to smile when they have their driver's license picture taken in the future.  Netflix is starting to not be as great as it used to be.  The DVD's take too long to be available and the streaming never has the new movies.
And, the iPhone 5 is here and for the most part, people are thrilled.  But if you want a great navigational app for the iPhone, Mark recommends Navigon. He finds the features that are included with Navigon to be priceless.  Google's You Tube and Maps are gone, but you can get them back by downloading them as an app.
Thanks for listening.  I'd be happy to hear your comments.
Kate