Podcast: Play in new window | Download (Duration: 38:44 — 53.5MB)
Subscribe: Apple Podcasts | RSS
Hey, we finally get a new episode of Grey's!  And to top it off, it looks like we might be out of the woods with the buy me a hospital fiasco.  Do you think they really could have wrapped it up with the hospital being in trouble and no ER and basically no romance or surgeries?
We actually saw some surgery action this past Thursday, March14, just in time for the ides of March.  Maybe that was a signal to Shonda and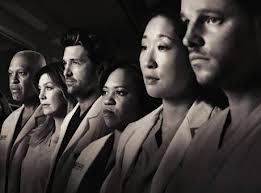 crew that they better get their act together if this show is going to be still on air with anyone left who really wants to watch it.  Jackson's mommy bought him a hospital and put him as head of the new board.  Owen gets put back as chief of surgery for some reason after quitting.  It looks like Meredith is going to have her baby in the next episode and maybe her husband will get more than five words to say.
Kate